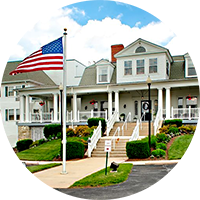 My Mom lived there until she passed away and Laura was so easy to work with and her team was real easy to work with. Any time something came up with my mother, they communicated to me. Very easy to work with, very understanding. I think they gave my mom a lot of personalized care. They were just fantastic with her. The two nurses there, Bobbi and Michelle, would call me at all hours of the day because if something popped up, they wanted to make sure I was kept in the loop with anything going on with my mother. Fantastic job!
Daughter of Departed Resident – Sharon Lyons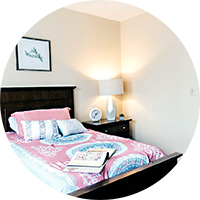 The staff here are always available to answer questions and they are very nice and helpful to my mom. She also loves the food they provide and for the services she is getting the value is good.
Tim Haines
Worry-Free Living in a Caring Community
The Terraces at Westminster Senior Living in Westminster, MD strives to provide a superior experience and exceptional outcomes for patients, residents, and families through progressive, innovative care, advanced technology, and investment in service excellence. Highly motivated staff members work to inspire our residents to live life to the fullest, offering an active, exciting, and warm environment.
Thank you to all our wonderful families for sharing their experience. Who can better describe The Terraces at Westminster Senior Living Experience better than our residents and their families? Our mission is the safety, and comfort of all our residents. Our passion and dedication to this mission shows in the kind words residents and family members have shared with us.
Below are some testimonials from residents and family members that have made The Terraces at Westminster their home. We invite you to come and visit our community and to review our gallery and floorplans page.
Also, visit our services and amenities page to read about the great services we provide.